News
Published on May 14th, 2015
Introducing Krysti MacRae – Managing Director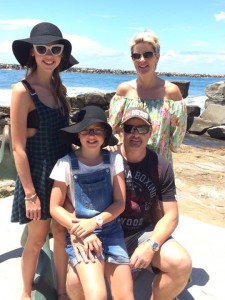 Hobbies:  Running, camping, fishing and spending time with my family.
Favourite movie: There are so many that I can watch over and over again but probably the one I have seen too many times to count, that is a total classic is Grease. I now have daughters that I can watch it with, so it's a movie that I've been watching for more than 25 years.
Currently reading: April edition of Runners World Magazine. I love to read but usually only manage time for a few magazine articles.
Favourite restaurant: I have quite a few favourites, all for different reasons. I love food and hate to be hungry.
Favourite holiday spot: Camping at Brunswick Heads. If travelling overseas, I would have to pick Fiji.
Next holiday: A first time cruise to Vanuatu and Noumea later in the year with a few families for a friends 40th birthday. Praying that the seas are kind  and I don't get sea sick.
Idea of perfect weekend: An early morning run on Saturday, followed by breakfast with Troy. A picnic lunch and time at the beach with my family, Troy, Hannah and Molly and dog, Oscar. A night in with a good movie. Followed a lazy Sunday by the pool, roast dinner in the Weber and drinks with friends – perfect!
Why I do what I do: I love dealing with people and helping them find somewhere to live in our beautiful community.  I like being the first point of contact for people who are moving to Alstonville to show them around and tell them about all our beautiful town has to offer. I like offering professional service to clients and strive to ensure that all people dealing with Elders Alstonville receive exceptional customer service.
Ambition: I would like to continue to successfully own and operate Elders Alstonville with Troy for the next few decades and continue to grow the business,  then retire and do some travelling and exploring whilst keeping active enough to keep up with grandkids and do some volunteer work.