News
Published on April 8th, 2016
Appreciating Depreciation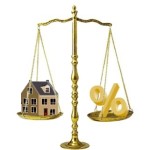 As we approach, frighteningly fast, the end of yet another financial year, it seems appropriate to remind all property investment owners about depreciation.
My husband and I bought our first investment property in 2006 and I mentioned to my then boss, an experienced accountant with her own business about depreciation details for this property. "You can't depreciate buildings" she said. She was wrong, very wrong.
But she isn't alone thinking that, about 70 to 80 per cent of property investors aren't claiming depreciation correctly, according to Bradley Beer who is chief executive at BMT Tax Depreciation.
While investors want properties to appreciate in value, some assets depreciate – which means they can claim deductions similar to car depreciation.
"The amount you get to claim for depreciation on the building relates to the actual construction cost and the value of things in that building," Mr Beer said.
He said even old properties can experience depreciation, thus offering potential savings to their owners.
Some landlords will assume their accountants must already be on top of depreciation, but that isn't always the case, according to Mr Beer.
"The quantity surveyor will work alongside your accountant as a specialist in depreciation only to see if you're getting much as you can."
Courtesy June 2015 rpmonline