About Us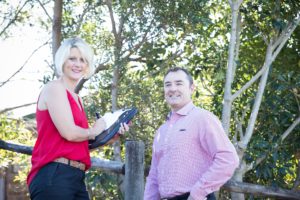 Elders Real Estate Alstonville is owned and operated by DM Herrick Pty Ltd ABN 70 609 958 220 in trust for Elders Alstonville Unit Trust.

The Office was opened in 1978 as an independent office and joined the Elders national network of real estate agents in August 1998.

Principals are Troy and Krysti MacRae.

As market leaders in the area, the success and growth of Elders Alstonville, can be largely attributed to honesty, integrity, experience, local knowledge and offering an exemplary service to clients. With 11 in the team, it is not just the Sales Consultant or the Property Manager who is involved in the marketing or management of a property. From the Receptionist to the Principals, Elders Alstonville is working for the client to achieve the result they require. All members of the team regularly attend education and training programs to ensure the highest standards of expertise and advice.

Elders Alstonville provides and access number 24 hours a day and is open 6 days per week and by appointment on Sundays.