Darryl Rose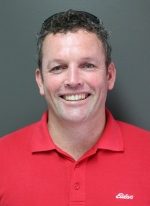 Property Consultant
Darryl Rose is an approachable, hard-working agent who will deliver to you a stress free service whether you are buying or selling a property. To have decades of experience in successful local businesses, as Darryl does, requires an honest and transparent personality and Darryl thrives on doing the best he can to obtain winning results.
Darryl is passionate about real estate and willingly makes himself available 7 days a week for your convenience. In fact, this is Darryl's point of difference and you can rest assured that Darryl's commitment to satisfying clients goes above and beyond the call of duty. 
Darryl was born and bred in the local area and his genuine love for the climate, lifestyle and people means he is here to stay. To relax, Darryl plays local cricket and Oz tag. He loves the smell of a freshly mown lawn and the enticing aroma of freshly baked goods. Darryl "The Pieman" won many awards as a pastry cook and with his friendly and personable character is looking to repeat his successes in his new field of endeavour.
Darryl looks forward to working with buyers, sellers and investors and is committed to fulfilling each client's unique requirements and circumstances.
02 6628 0000
02 6628 3922
0418 270 975