Troy MacRae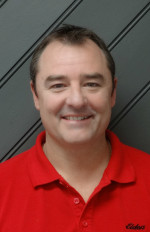 Sales Director
Troy MacRae has been a member of the Elders Alstonville Real Estate team since 1993. During that time Troy very successfully managed the Property Management Department and in 2003 made the decision to also assist vendors and purchasers in the selling and buying process. He became a Director of the company in 2002 and continues to be dedicated about promoting the industry in a positive manner. "That means being up front, honest and ensuring that myself and my team achieve great results for all our clients." Troy also believes that "service is the most important element in the real estate equation. Every day offers a different challenge. I love doing what I do, I love dealing with people and my aim is to provide a refreshingly different level of service."

Troy has received numerous top awards over the years and has been a member of the Elders Elite team since 2004.

He is a licensed real estate agent and has a business diploma in real estate management.

02 6628 0000
02 6628 3922
0414 867 035